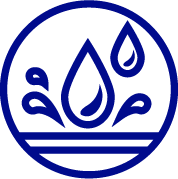 Waterproofing
Envirosystems waterproofing membranes form an impermeable barrier that is durable, flexible, and certain to withstand the toughest of conditions.
Envirosystems liquid applied membranes form a highly elastic and durable, waterproof barrier guaranteed to perform even in the toughest site conditions.
We use the latest elastomeric systems allowing our products to create a completely seamless and monolithic coating.
When combined with the appropriate primer from our extensive range, a fully bonded waterproofing system, with excellent adhesion to the substrate is achieved.
Our range covers a full spectrum of waterproofing options, giving you the confidence to use the Envirosystems suite of solutions
Below grade, internal and external waterproofing systems.
Sheet, blind-side and spray applied membranes.
Cross-laminated and pressure sensitive self-adhesion.
Need Primer?
Cross-laminated and pressure sensitive self-adhesion.
View Primers
Be sure to follow the Envirosystems process when applying waterproofing membranes to ensure strong adhesion and lasting protection.
PREPARE
Always prepare your surface properly prior to priming to make sure maximum adhesion of your protective covering.
PRIMING
Priming is just as critical as preparation. Your primer will depend on the coating to be applied and the substrate being applied.
APPLY
Apply your covering according to the ratios described in the Product Data Sheet.
COMPLETE
Prepare surface for a final hand over for a topical finishing e.g. tiles or a protective topcoat.