Description
Enviro HP1200 AC is a two component, UV stable, solvent free, flexible, and 100% solids sprayed elastomer waterproofing membrane. Enviro HP1200 AC is a uniquely formulated aliphatic system that provides high elasticity, tensile and tear strengths while also possessing excellent abrasion resistance.
Typical Uses
Enviro HP1200 can be used for to provide a 100% trafficable waterproof membrane for the following areas;
Green Roofs & Roof Tops
Car Parks
Water Containment Structure
Swimming Pools
Water Tanks
Retaining Walls
Cut & Covered Tunnels
Suitable Substrates
Enviro HP1200AC is suitable for use over the following substrates:
Concrete (cured for minimum 28 days)
Renders (cured for minimum 7 days)
Plywood (marine grade only)
Steel
Features
Fast Curing
Solvent Free
UV Stable
Seamless Application
Trafficable
Fast System Application
Elastomeric
100% Solids
Very Low VOC
Excellent Abrasion Resistance
Excellent Durability
Convenient 1:1 Mix Ratio
Colours
Enviro HP1200 AC comes in standard colours as per below. Made to order colours can be made on request.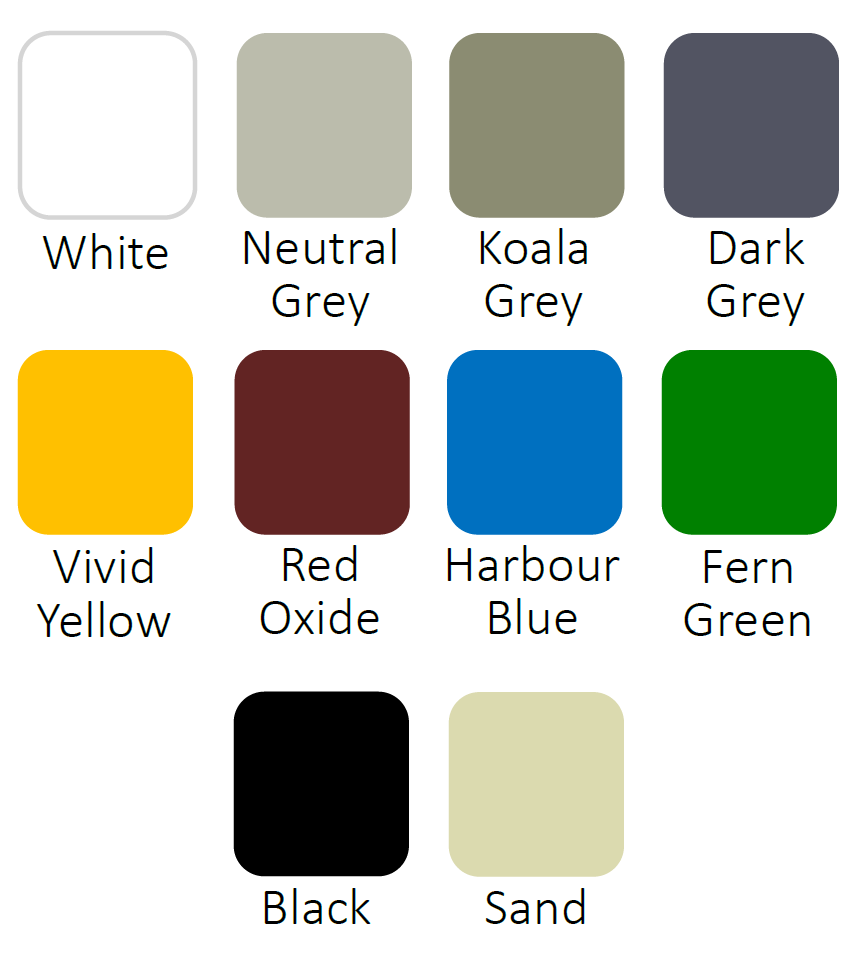 Purchasing Information
IMPORTANT INFORMATION
This product is not available for purchase online.
If you wish to purchase this product, please contact our Sydney Trade Centre. This is a specialised product and application of this product should only be in accordance with training provided by Envirosystems Technologies and by experienced accredited applicators. Accredited applicators must ensure the suitability of the material for intended use prior to installation and any such determination is solely the responsibility of the purchaser.