Our Story
Envirosystems began more than three decades ago after identifying a need for waterproofing products that stood up to Australian weather conditions.
Through the years, our products have helped preserve and protect the most iconic structures around Australia. We offer a wide range of products that range from waterproofing to adhesives, coatings, flooring, primers, remedial, sealants, and tools & accessories, with an emphasis on product quality and sustainability.
30 years+
of history
Envirosystems has been developing and manufacturing environmentally sustainable and innovative solutions for decades.
National reseller
network
Through our national reseller network our products are easily accessible for construction projects across Australia.
Our experienced
team
Our experienced chemists and engineers are dedicated to formulating products that meet and exceed the expectations of our customers.
Our Name
Our name Envirosystems embodies who we are and reflects our commitments to:
Being environmentally responsible
Using advanced technologies to provide industry leading solutions
Collaborating with architects, builders, contractors and engineers to exceed expectations
Our Products
Our Logo
Our logo, the Nautilus shell, is a symbol of growth and evolution and offers the perfect representation for our vision: to be a leader in the coatings and sealants industry.
This naturally occurring mollusk has a protective outer layer which safeguards its inner environment.
The nautilus shell is also a symbol of strength; it can also withstand very high pressures in the ocean.
A reflection of progress
We have updated our logo and refreshed our design, so it is more modern and accessible.
This shift will not change our commitment to you but may take a little time to implement.
You will notice changes to our website, digital correspondence, and Technical Advisory Centres.
We will progressively update our product labelling, packaging, data sheets, brochures and more.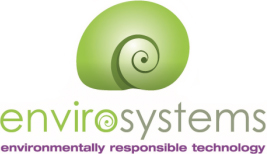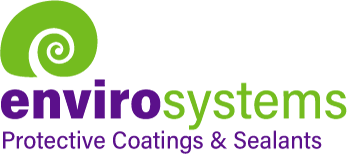 The choice of Tier 1 builders across Australia
We consult with architects and engineers to support them with their designs. We collaborate with construction companies to deliver their projects. We assist and train tradespeople with their enquiries.
Our range of products has been used extensively across large scale infrastructure projects around Australia.
View our projects by clicking the button below.
Our Projects
Our research & development innovation team has more than 150 years of accumulated experience in the industry.
We are at the forefront of cutting edge technology ensuring that our products meet and exceed all customer expectations while we outperform the industry.
Our stringent quality control procedures work in tandem with our strict compliance and inspection processes enabling us to offer extended warranties on our products.
Our highly experienced team of dedicated chemists and engineers consistently formulate state of the art environmentally sustainable coatings, sealants and remedial products.
We are a  proudly Australian owned and operated company, developing and manufacturing our products to the highest quality while guaranteeing a fast turnaround.
Documents & Brochures