Envirosystems began more than three decades ago and have grown to become a prominent player formulating advanced solutions and producing premier quality chemical products.
We recognised along the way that the quality of chemicals used in construction was not always up to par. International chemicals were not always capable to withstand the unique thermal fluctuations and harsh conditions of the Australian climate.
So, we created "Envirosystems Technologies" fifteen years ago, the premier quality Australian chemicals firm.
Our Mission is to design and locally produce premier quality chemicals best suited to Australian standards.
We live up to our corporate values of: Trust, Quality, Innovation, Customer-Led and Diversity.
Our name says it all:
"Enviro" to signal our commitment to environmentally responsible and sustainable product solutions;
"Systems" to guarantee that we work holistically to support our relationships with our partners;
"Technologies" to mark our unwavering promise of local R&D for superior product quality.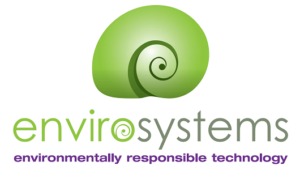 We have adopted the Nautilus shell as our company logo. A hard protective shell on the outside, a safe environment on the inside, growing infinitely, it is a symbol for the inner beauty of nature, life and harmony. The spiral shape is a symbol of creation, movement and evolution. It passes the test of time to weather all seasons during the design life of a structure.
Follow us to stay up to date with the latest news.
2000
+ COMPLETED PROJECTS
1500
+ SATISFIED CUSTOMERS
1000000
+ m2 OF PRODUCT APPLIED
4
LOCATIONS AUSTRALIA WIDE
80
+ SOLUTIONS IN OUR RANGE
Innovation,
Quality
& Sustainability
We can proficiently formulate solutions and design products leveraging proprietary technology best tailored for Australian conditions. This way, we can support the extended life of the built environment.  The premier quality of our range is manifested through unmatched warranty periods we offer and guarantee. We are so sure our products will work as expected.  And because we are based locally, we are flexible to customise solutions to your needs.
Just ask us!
Good For The Environment &
For You
You can rest assured that our products are independently tested and verified compliant to the highest standards of reputable organisations such as CSIRO, BRANZ, NATA, Green Building Council, WHO, TGA among others.
We use the latest technology to ensure green star ratings and low emissions of volatile organic compounds (VOCs) across our range, as tested by CETEC.

WE PROVIDE SOLUTIONS FOR EIGHT KEY TARGET MARKETS
Our Solutions
We have invested in our manufacturing facilities in Sydney. This way, we can seamlessly move from design to production quickly to meet our growing customer demand.
We Are
The Product Of Choice
For Tier 1 Builders Across Australia
We consult with architects and engineers to support them with their designs.  We collaborate with construction companies to deliver their projects.  We assist and train tradies with their enquiries.  We even provide helpful "how-to" videos for DIY enthusiasts.
Our range of products have been used extensively across large scale infrastructure projects around Australia. Just see our case histories below.