Sydney Harbour Bridge Cycle & Pathways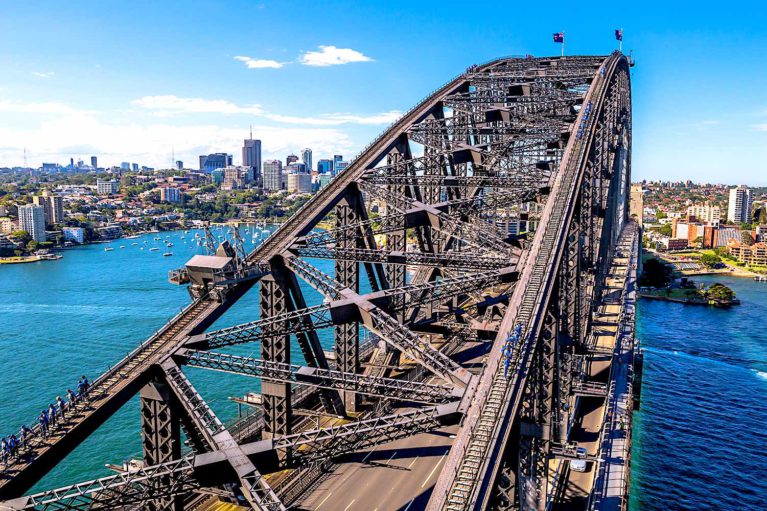 Sydney Harbour Bridge Cycle & Pathways
SYDNEY, NSW
The Sydney Harbour Bridge is one of the most iconic bridges in the world, with a 2km long conjoined cycle and pathway from the north and south that crosses the bridge on both sides linking the Sydney central business district (CBD) with the Northern suburbs.
THE ENVIROSYSTEMS SOLUTION
Envirosystems was contracted to provide a solution to repair and reinstate the cracked walkway and cycleway to the main bridge deck and to prepare and apply a UV resistant trafficable waterproofing system to the exposed cycleway and footway areas. Our specification detailed the crack repair procedure for the Sydney Harbour Bridge walk and cycleway, as well as the substrate preparation, priming and installation details of the Envirosystems Trafficable Waterproofing Membrane System.
Our Enviro Trafficable System is an innovative solution within the Envirosystems range of products, as it provides a hard wearing, UV stable waterproof system with inherent slip resistance. It is capable of withstanding full vehicular traffic and is a unique solution to external waterproofing scenarios allowing for a shortened construction period for this iconic landmark structure.
PRODUCT DETAILS
Hard Wearing, UV Stable, Slip Resistant Waterproof System for Car Parks, Helipads, Pedestrian Areas & More
Related Projects