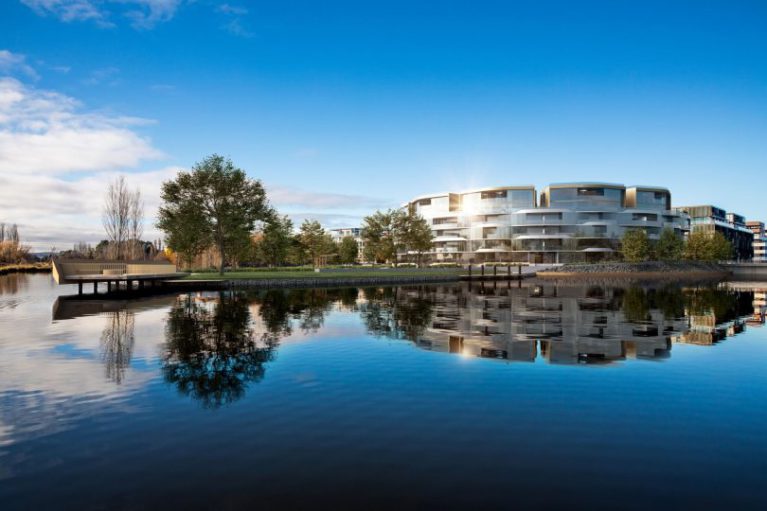 Sapphire Apartments
CANBERRA, ACT
Set at the absolute waterfront of Kingston Foreshore, Sapphire is a collection of prestigious residences bound by stunning surrounds.
THE ENVIROSYSTEMS SOLUTION
Our Enviro HP1600 has been installed over geofabric prior to basement slab placement on the Sapphire Apartments development in Canberra.
Enviro HP1600 is a next generation pure polyurea with a proven track record in below grade waterproofing and gas mitigation. Spray applied at high pressure using a plural component proportioner, it gels in 8 seconds and cures with a Shore A hardness up to 100.
The versatility of the system allows laying of the membrane to follow complicated contours with ease and speed. This system can also be pre-sprayed and hung to form a vertical membrane and spray stitched to a prepared base, while pile caps are also easily incorporated into the system.
Related Projects