Gold Coast University Hospital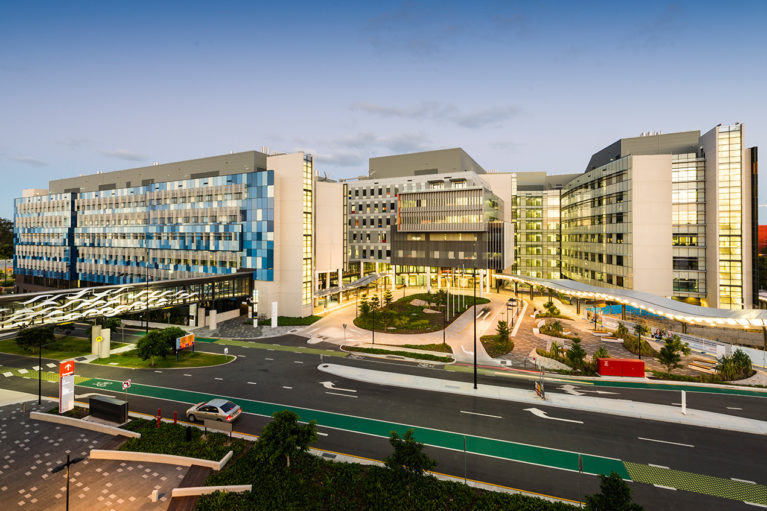 Gold Coast University Hospital
GOLD COAST, QLD
With a total floor area of 175,000m2, the Gold Coast University Hospital is one of the first fully integrated urban design, landscape and architecture health projects to incorporate a precinct strategy.
CONTRACTORS
Lend Lease
SIZE
22,000m2
THE ENVIROSYSTEMS SOLUTION
The Gold Coast University Hospital is just one of the many high-profile projects incorporating Envirosystems solutions. The GCUH on completion was one of the largest health infrastructure projects completed in QLD in the recent years, with managing contractor Lend Lease appointed by Queensland Health to deliver this $1.8 billion project. Adding to the successful track record of similar waterproofing projects including the Fiona Stanley Hospital, Enviro HP1200 was used to waterproof a wide variety of wet areas including:
Plant rooms
Podiums, and
Roof deck areas
Our Enviro HP1200 is a low VOC, no solvent based, odourless systems that complies wholly with the latest Australian standards for external above ground waterproofing. The advanced technology used to manufacture this product means it not only meets but exceeds the specific requirements needed across a complex project like this. Enviro Flex Pro was also used providing a high performance, multi-purpose, neutral cure, elastomeric polyurethane joint sealant throughout the development.
Supported, tested and backed by a team of specialist local experts with a combined 200+ years of experience, Enviro HP1200 and Enviro Flex Pro has proved to be a high-quality and low-risk alternative to other waterproofing products on the market giving our clients peace of mind for decades to come.
PRODUCT DETAILS
High Performance, Solvent Free, Spray Applied, Hybrid Elastomer Membrane
Related Projects