Geelong Library & Heritage Centre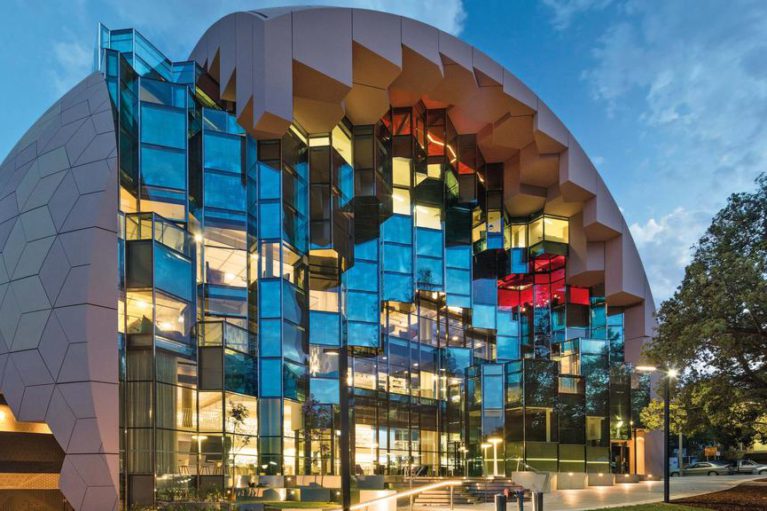 Geelong Library & Heritage Centre
GEELONG, VIC
Located in the regional centre of Geelong, Victoria, the Geelong Library and Heritage Centre is more than just a repository for books. Designed by renowned Melbourne firm ARM Architecture, the unique glass fibre reinforced cladding distinguishes the new library with approximately 550 panels installed.
CONTRACTORS
Kane Constructions
THE ENVIROSYSTEMS SOLUTION
The library features community and children's meeting spaces, staff offices, an internet zone, an IT training and technology hub, reading and community lounges, study areas plus a café all this in an environmentally-sustainable showcase.
During development in 2014, Envirosystems was approached to provide a waterproofing solution to the external cladding system for the Geelong Library and Heritage project in Victoria. The specification for this project was to prepare and apply a waterproofing membrane system that was aligned with the sustainable theme that went behind this iconic design.
The advanced technology used to manufacture this product means it not only meets but exceeds the specific requirements needed across a complex project like this. Enviro Flex Pro was also used providing a high performance, multi-purpose, neutral cure, elastomeric polyurethane joint sealant throughout the development.
Supported, tested and backed by a team of specialist local experts with a combined 200+ years of experience, Enviro HP1200 and Enviro Flex Pro has proved to be a high-quality and low-risk alternative to other waterproofing products on the market giving our clients peace of mind for decades to come.
PRODUCT DETAILS
High Performance, Solvent Free, Spray Applied, Hybrid Elastomer Membrane
Related Projects