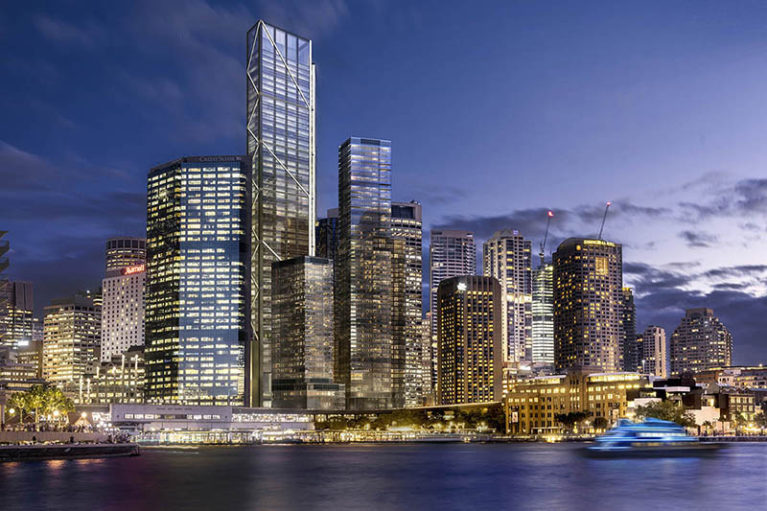 Circular Quay Tower
SYDNEY. NSW
At up to 263 metres high the tower makes a distinctive contribution to Sydney's skyline with its innovative façade featuring a series of external cross-braces derived from structural stress diagrams.
THE ENVIROSYSTEMS SOLUTION
A number of Enviro solutions have been used across this project, including our Enviro BSM – a pre-applied, composite HDPE sheet membrane system that is designed to waterproof the blind side of concrete slabs and walls.
Enviro BSM is composed of:
Heavy Duty HDPE, which provides the waterproofing integrity of the Enviro BSM system.
Pressure sensitive, reactive adhesion layer, which activates during the concrete pour and forms a continuous bond with the structural concrete.
Trafficable protective layer, which protects the Enviro BSM during steel-fixing before the concrete is cast.
When used in a systematic fashion, this complete system provides a versatile and innovative solution to the waterproofing of various below grade structures.
The image to the right shows Enviro BSM being installed to Circular Quay Tower.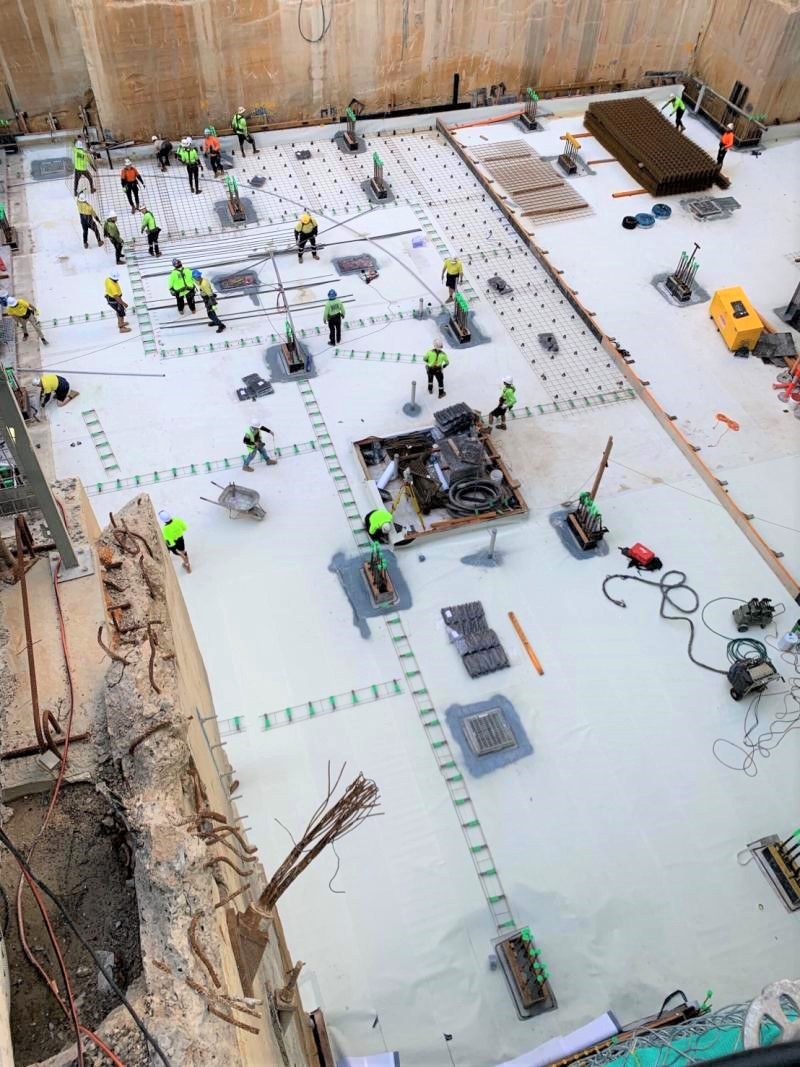 Related Projects