The Envirosystems Laboratory
The ever-changing requirements of consumers in this environmentally conscious society means we have to be at the forefront of new product development to ensure we are the first name people think of when choosing construction solutions.
How do we do this?
With a fully dedicated team of chemists and engineers, who with a combined 150+ years of industry experience deliver the latest innovations in environmentally responsible building materials. As an Australian Made company, our products are designed in-house to meet the hostile Australian conditions and manufactured locally to ensure our solutions are of the highest quality with the fastest turnaround.
In today's market, the term 'green product' can be misleading as it is frequently used to categorise products that may be anything but 'green'. In fact, older technology, imported and cheaper products often are the prime offenders.
Our laboratory also utilises the most up to date technology for the reduction of Volatile Organic Compounds (VOC's) throughout our product range, thus minimizing the VOC's released into the environment.
While Envirosystems has its own testing laboratory, the Envirosystems range has also been externally tested as low VOC by an independent, nationally accredited testing authority and is one of the first building materials manufacturing company's to achieve green star ratings for our range of solutions.
All of our products are designed and manufactured with environmental sustainability in mind, mitigating the impacts of the built environment and carrying forward our philosophy and mission of continuous development and improvement of environmentally responsible technology.
Follow us to stay up to date with the latest news.
Testing, Research & Development
Our solutions are Australian Made for Australian conditions and have undergone extensive research, development and testing before they hit the market guaranteeing our customers the complete product satisfaction that we have become renowned for.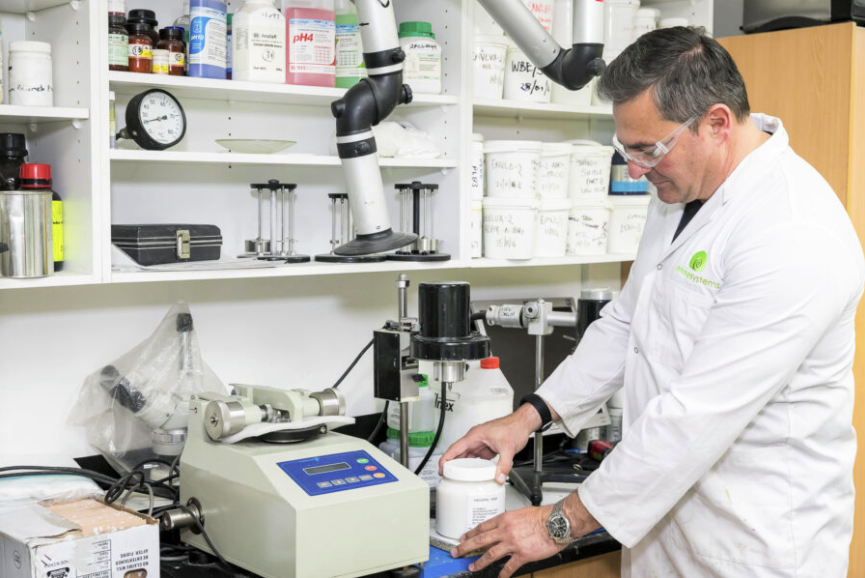 Latest
Innovations
Discover the latest
Latest Innovations
View Now
innovations from our laboratory.